Marinite I – Fire-Resistant Cable Raceway
Products:

Marinite I Fireproof Structural/Insulating Panels

Industry:

Petroleum Refining

Application:

Cable Raceway
---
At the

MOHAWK PETROLEUM DIVISION

of Getty Oil Company in Bakersfield, California, Marinite I fireproof structural insulation panels are the major element in a simply designed cable raceway.

Marinite I makes simply detailed fire-resistant cable raceways.

In a new gas oil desulfurizer, built as part of a major modernization and expansion of the Bakersfield facility, the wiring for all instrumentation passes through the process equipment of this unit. In case of fire, catastrophic failures could occur if the wire was affected.
To protect the wiring from such an occurrence, several systems were evaluated, including a flame-proof mastic over an
expanded metal enclosure and a refractory fiber board enclosure. The former system had been used in the past and proved to be too labor intensive, while the latter was neither structurally suitable nor sufficiently weather resistant.
The system which evolved and which was used successfully was designed by Thomas R. Puckelwartz and Associates, of Arlington Heights, Illinois, construction managers for the expansion.
---
The cables were first enclosed in rigid steel conduit.
A simple steel frame of 11⁄2″ x 11⁄2″ x 1⁄4″ steel angle surrounds the conduit and acts as a supporting frame. Sheets of 1″ thick Marinite I panels were used to enclose the raceway which is approximately 3 feet square. The panels were fastened to the longitudinal angles with self-threading screws and washers.
No backup structure was needed at the joints between the Marinite boards.
The Marinite I panels, made of calcium silicate were first given a coat of Devguard™ 4160 or LOXON® conditioner and then finished with Devflex™ 4216HP or DTM Acrylic Coating.
At the ends of the cable raceways, the spaces between conduits and those between conduits and the Marinite sheathing were packed with

a lightweight, mastic, fireproofing material. This prevents the ducting of flame along the inside of the fire-resistant raceway.
This raceway system has withstood both weather and unanticipated foot traffic with no problems, and the system has since been used in the expansion of an adjacent refinery.
Marinite fireproof structural insulating panels have many applications throughout a broad range of industry.
For further information on how Marinite panels and the many other BNZ refractory products can help solve problems in your business, call your BNZ representative.

BNZ Materials manufactures and is a worldwide supplier of a range of specialty industrial insulations. Our calcium silicate insulation has been manufactured continuously at Billerica, Massachusetts for more than 60 years.

In addition to our calcium silicate product line, BNZ also manufactures Insulating Fire Brick and refractory specialties at the world's most advanced IFB plant located in Zelienople, PA. Over sixteen types of IFB are available for use in applications from 2000°F to 3200°F to meet the specific needs of a variety of industries.

Contact BNZ for more information on these products and their applications.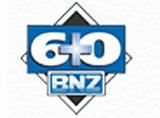 ---
BNZ Materials warrants that its products are manufactured in accordance with its applicable material specifications and are free from defects in workmanship and materials using BNZ's specifications as a standard. Every claim under this warranty shall be deemed waived unless in writing and received by BNZ within thirty (30) days of the date the defect was discovered and within one (1) year of the date of the shipment of the product.

BNZ MAKES NO OTHER REPRESENTATION OR WARRANTY OF ANY KIND, EXPRESS OR IMPLIED, IN FACT OR IN LAW, INCLUDING WITHOUT LIMITATION, THE WARRANTY OF MERCHANTABILITY OR THE WARRANTY OF FITNESS FOR A PARTICULAR PURPOSE, OTHER THAN THE LIMITED WARRANTY SET FORTH ABOVE.

It is expressly understood and agreed that the limit of BNZ's liability shall be the resupply of a like quantity of non-defective product and that BNZ shall have no such liability except where the damage or claim results solely from breach of BNZ's warranty.

IT IS ALSO AGREED THAT BNZ SHALL NOT BE LIABLE FOR ANY INCIDENTAL, CONSEQUENTIAL, OR OTHER DAMAGES FOR ANY ALLEGED NEGLIGENCE, BREACH OF WARRANTY, STRICT LIABILITY, OR ANY OTHER THEORY, OTHER THAN THE LIMITED LIABILITY SET FORTH ABOVE.
---
Marinite,® Transite® and CS 85™ Plant Location
Billerica
400 Iron Horse Industrial Park
North Billerica, MA 01862
Phone: (978) 663-3401
(800)888-0061
Fax: (978)663-2735
board@bnzmaterials.com
Insulating Fire Brick Plant Locations
Zelienople
191 Front Street
Zelienople, PA 16063
Phone: 724-452-8650
800-955-8650
Fax: 724-452-1346
brick@bnzmaterials.com

Plémet, France
BNZ s.a.
Les Landelles
22210 Plémet
France
Phone: +33-2-96 25 61 01
Fax: +33-2-96 25 64 18
bnz.plemet@wanadoo.fr
Corporate Headquarters
Denver
6901 South Pierce Street
Suite 260
Littleton, CO 80128
Phone: 303-978-1199
800-999-0890
Fax: 303-978-0308
info@bnzmaterials.com
www.bnzmaterials.com